Maple Valley, Washington - 98038
History
Maple Valley was settle in 1879. The town name was originally called "Vine Maple Valley",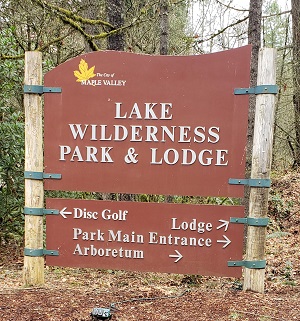 but over the years the U.S. Post office decided to cut the word "Vine" from the official name because it was too long. The town's early history started around the mining and lumber industries. As the town grew in population, stores, hotels, saloons, and other businesses were quickly built. School houses were also built here, but not constructed very well at all, leading to the small school that was built having to be shortly followed by another, larger school. The students that attended the school here actually named the school itself for the town itself and the two neighboring towns. The name "Tahoma" was created by combining the first two letters of each town's name: Taylor, Hobart, and Maple Valley. The school still stands today and serves elementary age students from the area.
Common Wildlife
Maple Valley has many different kinds of critters that call the area home. Everything from mountain beavers, opossums, and raccoons to rats and mice can be found here. For each of these animals, we can help you remove before it becomes a severe problem. While most animals are fun and interesting to observe, they are definitely not who you want living in your home or damaging your property. Not only can we provide trapping and removal services for any animal(s) but we also offer clean up and repair services as well to keep your home pest free. This includes hazardous waste removal, disinfecting, deodorizing, repair, exclusion, prevention, deterrents, repellents, complete attic and crawlspace restorations, and more!
Wildlife Damage
All animals we deal with can cause problems if not taken care of quickly and properly. Here at Critter Control of Seattle we offer a wide variety of services including trapping and removal of raccoons and many other animals that may decide to move in with you. The fact of the matter is, everyone deals with wildlife. You are not alone. 206.431.6833