Mercer Island, Washington - 98040
History
The first settlements were established in this region in the 1870s. According to some, the island is named after two brothers, Thomas Mercer and Asa Shinn Mercer, who used to row to the island to pick berries, hunt or fish. Others believe is was named in honor of the pioneer, Judge Thomas Mercer. The bridges to the island played a major role in the development of the region. The Lacey V. Murrow Bridge,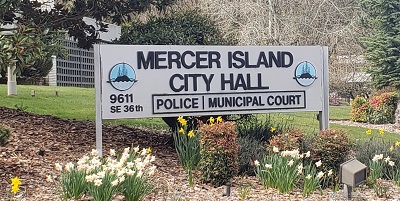 erected in the 1940s, connects Mercer Island to Seattle, while the East Channel bridge connects Mercer Island to Bellevue. Currently, the Lacey V. Murrow Bridge is the second longest floating bridge on Earth.
Common Wildlife
Thus, due to the later development of this area, Mercer Island still has many critters that interact in the urban environment and come into contact with its residents. Some of the animals we have dealt with on Mercer Island have been from the smaller critters such as bats, rats and squirrels to the larger animals such as raccoons, otters and beavers. Please refer to the professionals at Critter Control of Seattle for advice or help. We handle the trapping, assessments, reinforcements and clean ups if need be for many wildlife issues. You could say we are the one-stop shop in pest control.
Wildlife Damage
The major animal we deal with on Mercer Island is raccoons. For a long time, the City of Mercer
Island had laws against trapping wildlife and was considered a raccoon haven. There would be numerous hurdles that a property owner would have to go through to obtain the proper authorization to legally trap. Property damage and wildlife aggression would have to be documented. In 2008, one homeowner was determined to initiate change to these city laws allowing the trapping of raccoons on the island. The ruling was successfully overturned. We have dealt with raccoons rolling up entire lawns with fresh sod, going after koi in ponds and nesting in attics or fireplaces.
There have been some speculation that people have illegally relocated raccoons onto Mercer Island. Raccoons are highly intelligent and adaptable. Due to this act, raccoons can be challenging to capture on Mercer Island. Raccoons that have been captured and released have been known to stay away from traps and teach their offspring to do the same. Therefore, we have to be craftier than the raccoons. The fact of the matter is, everyone deals with wildlife. You are not alone. 206.431.6833